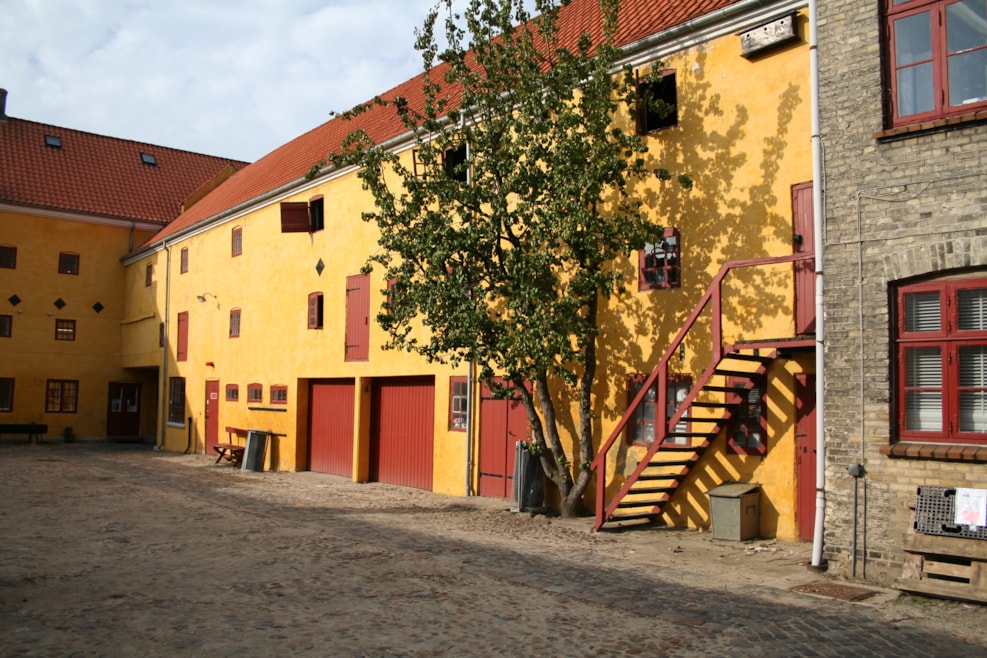 Bies gård
Kunstetagerne (Die Kunstgeschosse) in Bies Hof. Eingang durch die Bibliothek.

A tour of the Kunstetagerne is always a good experience. You'll find art from some of Denmark's most acclaimed artists.

On your tour through the gallery you can enjoy the architecture and the atmosphere from the old brewery, which once occupied the buildings.

There are 6- 8 different exhibitions each year.


Entrance through the library in the librarys opening hours. No fee.