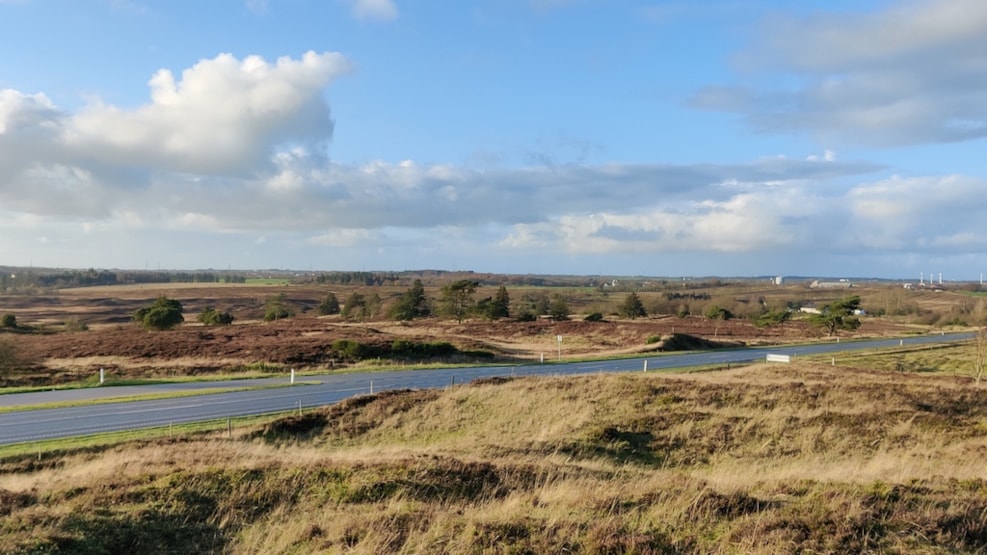 Busreisen in Himmerland
Getting to travel across the wonderful Himmerland is easy to do, when you visit the area. There are great bus connections between a various of cities in Himmerland - so you don't have to bring your car. 
Driving across Himmerland
Whether you want to experience The City of Mussels Løgstør, go shopping in Farsø or Hadsund, smell the roses in Mariager - The City of Roses, experience the vikings at Fyrkat in Hobro or enjoying the magnificient nature on the island Livø - the way to these adventures can be done by bus - and of course a trip with the ferry, if you want to visit Livø. 
Plan your stay 
At the website journeyplanner.dk you can see how and when to get around in Himmerland by bus or train. 
At Nordjyllands Trafikselskab's website you can see the different bus lines for the busses in Himmerland. 
NT Travel Pass
Enjoy your journey and travel around Himmerland,  without worrying about zones, prices and types of tickets. 
With NT Travel Pass you can travel asmuch as you want with busses and trains within the Northern Jutland region. You can choose between a ticket for 24 hours or 72 hours. See more about the tickets and prices here. 
Going to Himmerland by bus
From the bigger cities like Aalborg, Aarhus, Randers and others outside of Himmerland, there is buslines going directly to several of the cities in Himmerland. 
From Aalborg you can go to:
Løgstør (Bus line: 50) 
Aars og Aalestrup (Bus line: 52) 
Hadsund (Bus line: 54) 
Hvalpsund (Bus line: 100) 
From Viborg you can go to:
Hobro (Bus line: 64) 
Gedsted, Farsø og Aars (Bus line: 64) 
From Randers you can go to:
Mariager (Bus line: 235) 
Hobro (Bus line: 230) 
Hadsund (Bus line: 237) 
Travel by train
If you arrive in Hirtshals og Frederikshavn by boat, you can take the train to Hobro or Arden. Going through Aalborg. 
Arriving from south like Copenhagen, Funen or Aarhus, the train goes to Hobro and Arden as well. 
In both Hobro and Arden the regional train goes directly from Aalborg in the north and Aarhus, Copenhagen. 
See how and book yor train ticket here!
Destination Himmerland © 2023