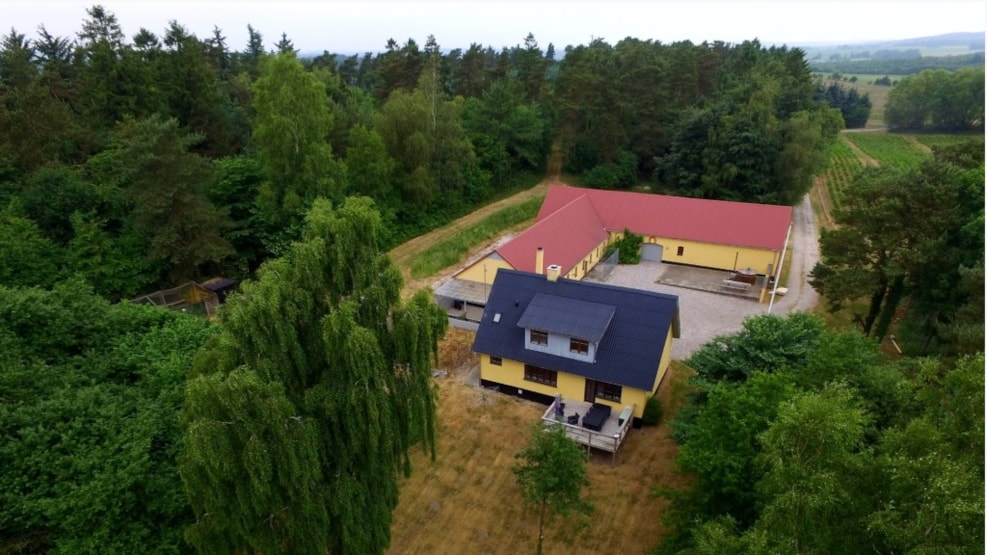 Granhoejgaard Urlaubsort
Family vacation in beautiful surroundings at Granhøjgaard in Himmerland
Spend the night in undisturbed nature surroundings at Granhøjgaard, with room for the entire family – even the horse! 
Granhøjgaard is ideal if you want to bring your horse, enjoy some fishing or just wants to spend the night in beautiful surroundings in the nature.
There is room for 10 guests, distributed to four bedrooms and a loft, with room for two, inside the main house. Furthermore there is a separate cabin with room for two guests next to the main house – all in all, room for 12 guests spending the night. 
Notice: you have to spend a minimum of two nights.
Beautiful nature surroundings 
The area around Granhøjgaard has a lot of possibilities for those who are interested in getting out in the nature. Close to it is Villestrup Lake, known as one of the best places in Denmark for catching sea trout. The area also has great possibilities to drive your mountain-bikes in the hilly terrain on the kilometer-long paths – which are also good for horseback riding.
Bring your horse At Granhøjgaard you have the opportunity to bring your horse(s). The place has horseboxes with room for two horses available.
Facilities: 
- Full furnished residence and a cabin (12 spots in total) 
- Wi-Fi and television 
- A wilderness bath with room for 7 people 
- Horseboxes with room for two horses
Notice: Smoking and animals within the residence is prohibited.
Destination Himmerland © 2023