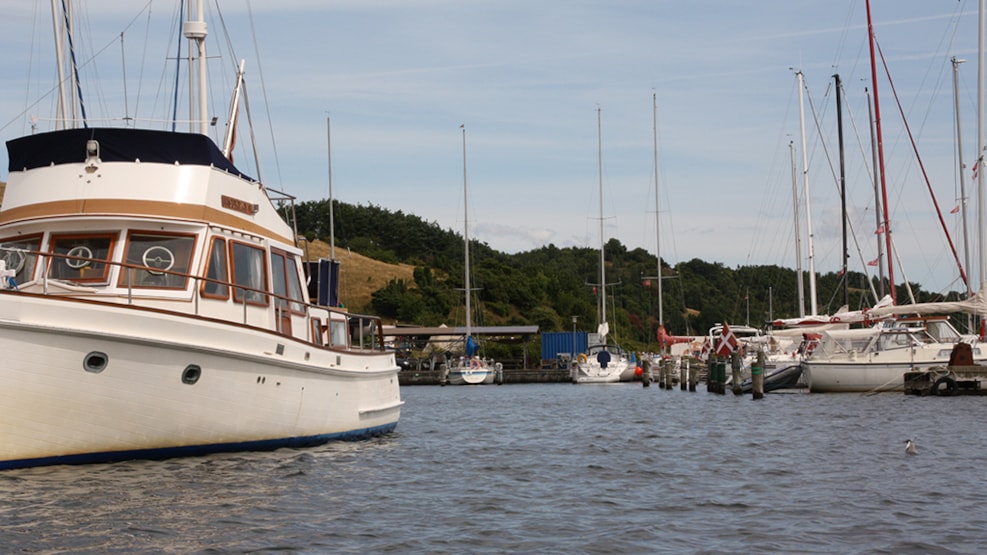 Hobro Yachthafen
On May 30th 1935, Hobro Yacht Club was founded as an association, but it was not before 1967, after 32 years, it had its own harbor. The wait was not in vain, because the result of their efforts were the Hobro Yachting Harbour - which today presents itself as a beautiful and modern yachting harbour with plenty of life and a wonderful maritime atmosphere.

The clubhouse, which is situated in the preserved area Sildehagen on the northern shore of the Fjord, was built in 1980. In 2007 the clubhouse were renovated in 2007, where roofed terraces. The clubhouse is located on a slope and offers a unique view of the fjord.

Hobro Yatching Harbour has room for 130 boats and each Year 600 guest-sailors arrive at the harbour.

Member of "Frihavnsordingen" 
The slipway by the parking lot can be used by all. 

Read more of the marina and the yacht club on www.hobrosejlklub.dk 
Destination Himmerland © 2023