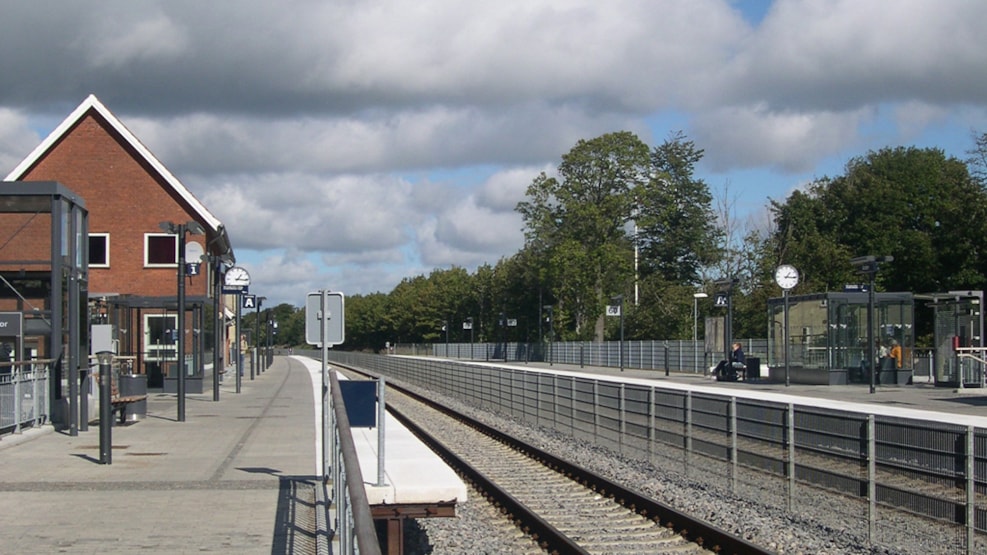 Zug nach Himmerland
When going for a holiday in Mariagerfjord you can easily take the train. 
The train goes directly to both Hobro and Arden, so whether you are coming from Copenhagen, Aarhus, Aalborg or even Sweden (Malmø) or Germany, it is easy for you to go directly to the area of Mariagerfjord. 
When going with ferry from either Norway or Sweden, it is also easy to take the train from either Hirtshals or Frederikshavn to Mariagerfjord. 
You can find more information about the time schedule and how to buy tickets here! 
Find the local train stations here: 
Both stations are connected to the local busses, so you can go from the station to your final destination. 
Destination Himmerland © 2023